Trainings and Workshops on Agile and Scrum
There is a number of courses including: Overview of project management methods, starting Agile methods, advanced course of Agile methods and Scrum process, workshop on adopting agile methods, consultancy on adopting agile methods, agile methods and Scrum process audit, and Individual coaching.
All of them could be provided in both Czech and English.
Courses and Workshops Map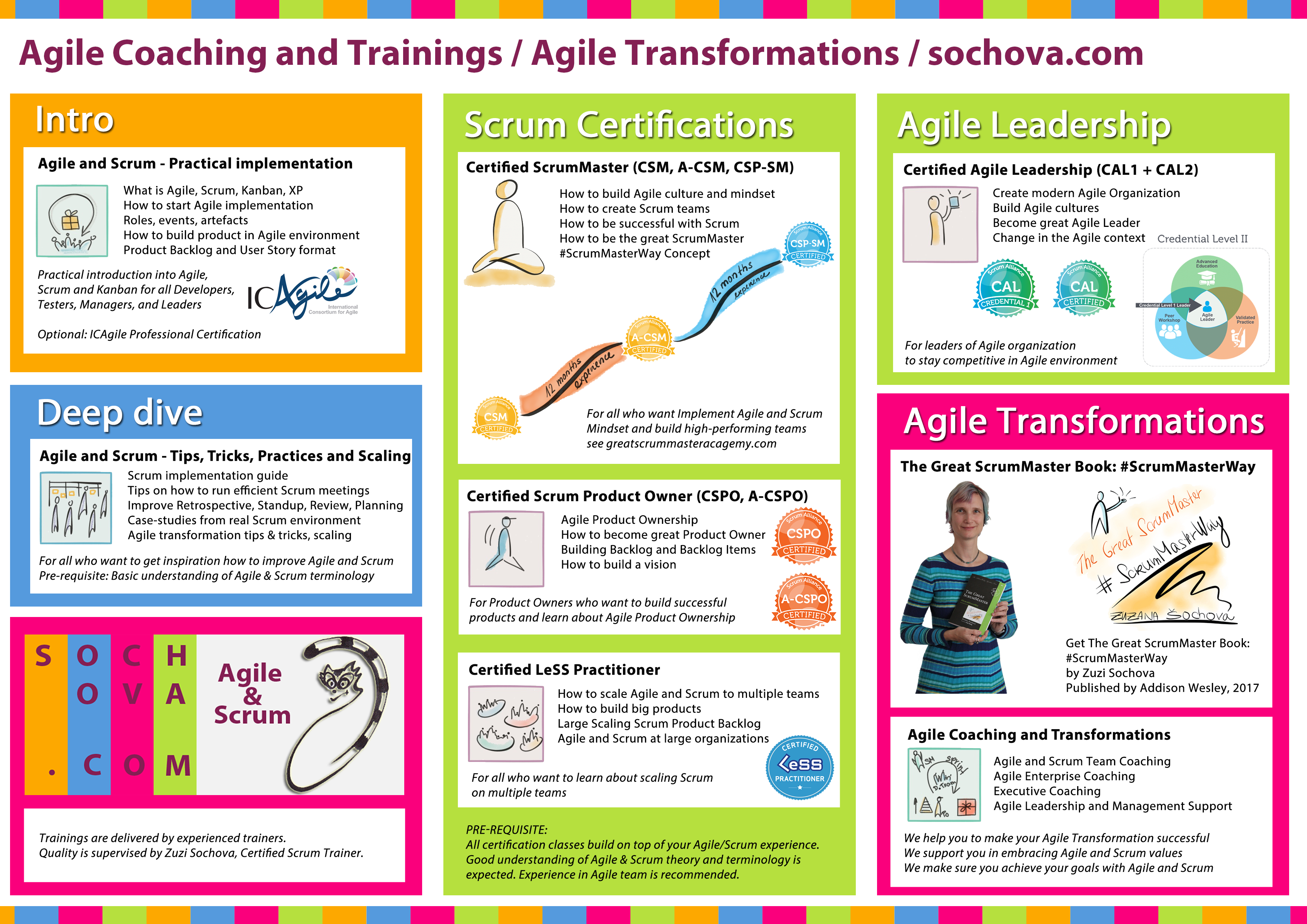 Register to public English courses here. Contact us for more details on internal company trainings and workshops tailored directly to your situation.
Czech courses can be listed and ordered here.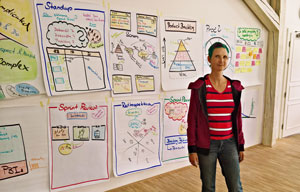 coaching | consultancy | process audits | transformations
I help teams and their managers how to be
more efficient,
how to provide
better quality
and how to
communicate
and organize teams so that people have fun, they are motivated and have
high commitment
. I support them to find out how to handle
customer relationship
so that the customer satisfaction is much higher than it used to be. See more about
coaching
and
Agile transformations
.
List of Selected Courses and Workshosp