Contact
consultancy / coaching / workshops
(agile methods, scrum, kanban, extreme programming, project management, process audits, agile development, leadership, agile & enterprise coaching)
We help companies and individuals to be more successful.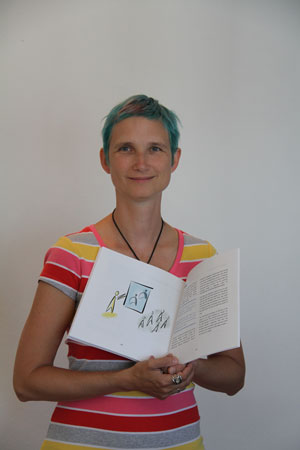 Teaching teams and their managers how to be more efficient, how to provide better quality and how to communicate and organize teams so that people have fun, they are motivated and have high commitment. I help them to find out how to handle customer relationship so that the customer satisfaction is much higher than it used to be. I support them in changing their traditional processes to Agile, or implementing Scrum and Kanban.

Agile is not only a new methodology, it's a culture which is hard to implement if you haven't experienced it yourself. I had implemented it many times already, in many different companies, so I can help you to implement it in your environment, the way you need it.
Zuzana Šochová
Zuzana "Zuzi" Šochová is an independent Agile coach and trainer and a Certified Scrum Trainer with more than twenty years of experience in the IT industry. She started with Agile and Scrum back in 2005, when she was implementing Agile methods in a large USA corporation. From that time, she has been credited with Agile transformation and implementation for many companies and teams around the world.
As a Certified Scrum Trainer (CST) with Scrum Alliance, Zuzi has trained thousands of ScrumMasters and Product Owners. She teaches Scrum Alliance certification classes CSM - Certified Scrum Master, CSPO - Certified Scrum Product Owner, and CAL - Certified Agile Leadership in English and Czech. By creating and sustaining Agile leadership, Zuzi believes the worlds of work and life can be made happier and more successful.
She is an author of The Great Scrum Master: #ScrumMasterWay book (Addison-Wesley Signature Series (Cohn)), The Agile Leader (Addison-Wesley, 2020) book, and inventor of the #ScrumMasterWay concept.
She is a member of the Board of Directors of Scrum Alliance.
She holds several other well-recognized certifications such as Certified LeSS Practitioner (Large-Scale Scrum), Licensed Management 3.0 Trainer, ICAgile Authorised Trainer, Associate Certified Coach (ICF - International Coach Federation), The Leadership Circle Practitioner, Agile Coaching (ICAgile Certified Professional), Agile Team Facilitation (ICAgile Certified Professional), Certified Scrum Professional (CSP), Certified Scrum Product Owner (CSPO), and Certified Scrum Master (CSM).
She is a founder of the Agile Association (Agilni Asociace, agilniasociace.cz) Czech Republic, organizing the Agile Czech community and annual Agile Prague Conference (agileprague.com). She is a regular speaker at international conferences.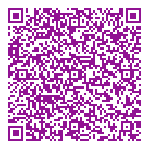 email:

blog-CZ: http://soch.cz/blog
blog-EN: http://agile-scrum.com
LinkedIn: http://cz.linkedin.com/in/zuzka
Twitter: @zuzuzka
YouTube: https://www.youtube.com/@ZuziSochova
tel: (we are traveling a lot, please contact us by email. We are online most of the time :) ) +420 602 373 307 or +420 728 275 909

Conferences
Would you like to meet me at some conference? Here is the list of past and future events and conferences I was / I'm going to speak. You can also have a look at recorded talks about Agile Organizataion, Agile Transformation, Agile Culture, Retrospective, Agile Communication and more.
Videocasts / Podcasts
To see more videocasts/podcasts (in Czech language) please check Czech contact page.
Zuzi Sochova - Certified Scrum Master
The Great ScrumMaster: #ScrumMasterWay Book Trailer
#ScrumMasterWay concept
A short introduction of my #ScrumMasterWay concept.
AgileNEXT podcast
Episode 30: Zuzi Sochova, Agile & Scrum Coach
Scrum Master Toolbox Podcast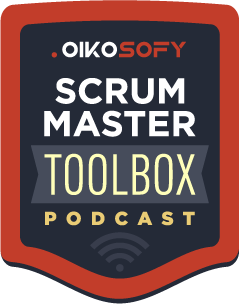 The podcast for Scrum Masters and Scrum practitioners.
Agile FM - New York City Podcast Video
Agile.FM - Radio for the Agile Community - Podcast episode