Book "The Great ScrumMaster: #ScrumMasterWay"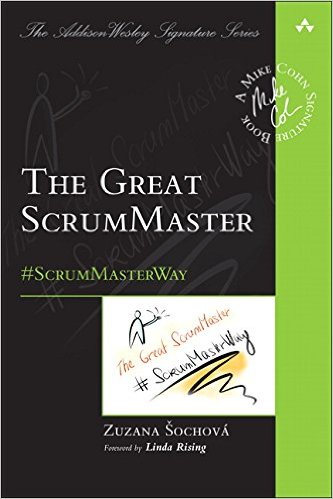 I spent more than a year writing and drawing my new book "The Great ScrumMaster - #ScrumMasterWay" which is now available from online bookstores.
It is a guidebook for all ScrumMasters, Agile coaches and leaders who want to transform their organizations. It's intended to give you a reference to general concepts which every ScrumMaster should understand and point you towards resources which may help you in resolving difficult situations. Perhaps it's better to read the book than write about it.
The book is published by Addison-Wesley Professional as part of the Addison-Wesley Signature Series (Mike Cohn).
The book is in English, paperback version has 176 pages and foreword is written by Lisa Rising. Check GreatScrumMaster.com web page for more details.
Update: The book is available in the Russian and Chinese language (Simplified Chinese) as well.