CSPO - Certified Scrum Product Owner course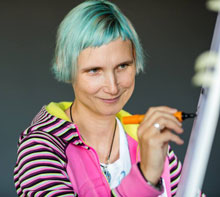 CSPO - Certified Scrum Product Owner Course is a unique opportunity to look at Scrum from the Product Owner point of view. It is trained by Scrum Alliance certified trainer CST and you will definitely enjoy it.
"Great Product Owners are not only having business knowledge, authority, and time, but are great facilitators, coaches, and negotiators."
We look at Scrum from the Product Owner point of view, covering several concepts on how to create a product and build Product Backlog. We cover not only Scrum but focus on Agile Product Ownership and understanding the business value.
Join this Certified Scrum Product Owner Workshop and become a Great Product Owner.
Registration
We regularly run our classes in both English and Czech. Find currently scheduled classes here.
1290 EUR / 31 000 CZK excl. VAT
1090 EUR / 28 000 Kč excl. VAT if you register at least 30 days before

2 days, 9 am - 5 pm
This class is a pre-requisite of the A-CSPO - Advanced Certified Scrum Product Owner course.
Become a Great Product Owner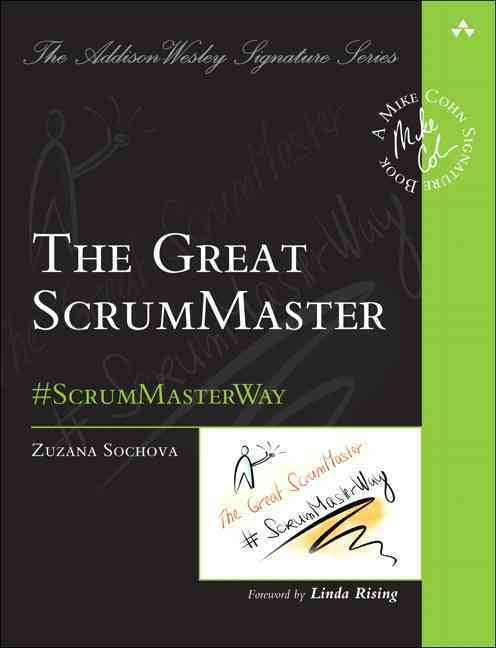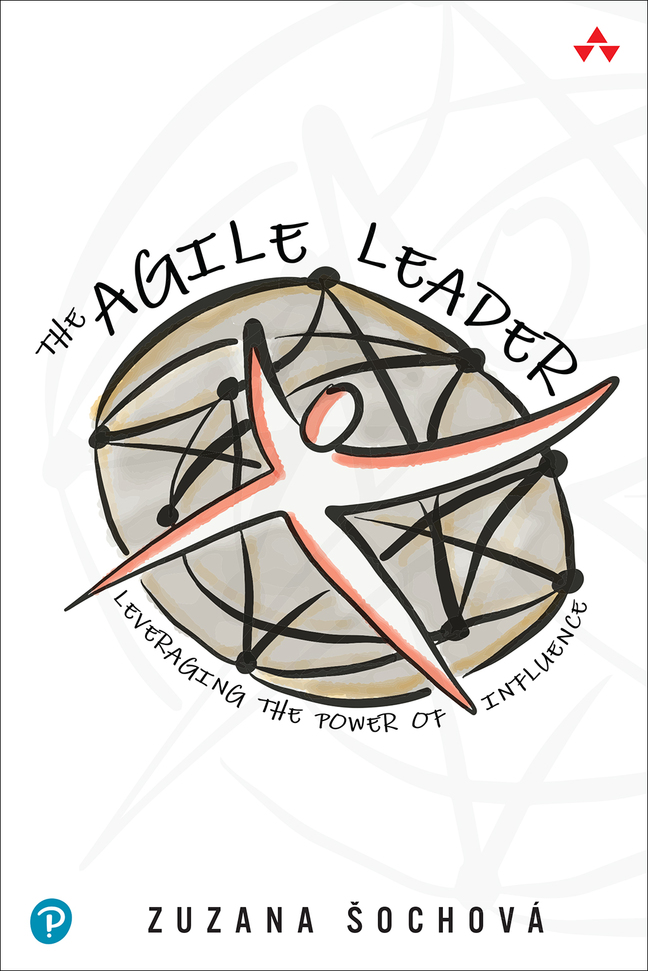 Join the training lead by the author of the popular books The Great ScrumMaster: #ScrumMasterWay, The Agile Leader: Leveraging the Power of Influence, and Agilní metody řízení projektů (in Czech) and get hands-on experiences on how to start your career as the great Product Owner and master you Scrum and Product Owner skills.
The Certified Scrum Product Owner course will help you understand the Agile mindset and culture from a different angle, learn new principles, and get new ideas you can right away apply back at your organization.
We help you deepen the knowledge and practice your skills. We look at Scrum from the Product Owner perspective, covering several concepts on how to design a product, refine a Product Backlog and prioritize. We not only cover Scrum but focus on different concepts and practices of Agile Product Ownership.
The course is interactive full of simulations, exercises, and games.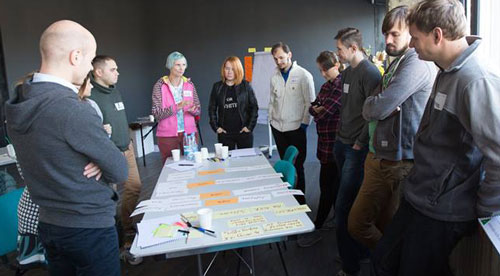 In the case of virtual delivery, we are using Zoom with breakouts and the Mural board for collaboration. Our virtual classes are highly interactive, we are using the Training from the Back of the Room, where participants collaborate in small teams on tasks, discuss the scenarios, and solve the use cases. We don't lose the interactivity nor any games, see how virtual classes are delivered.
After the training you will fully understand the Scrum process, your role as Product Owner, and will be ready to apply Agile and Scrum principles to your organization and product/project management. You will be able to:
Expand your career opportunities across all industry sectors adopting Agile practices
Maximize the value of your team's work and resulting products
Learn the foundation of Scrum and the scope of the Product Owner role
Apply the Scrum framework, and understand the Scrum roles and responsibilities
Compare Scrum Product Owner role to traditional project roles
Effectively refine a Product Backlog and plan a product portfolio, release, and Sprint
Engage with a global community of agile practitioners committed to continuous improvement
Certification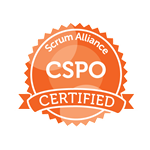 In order to get the Scrum Alliance certification - Certified Scrum Product Owner CSPO you need to:
Attend the entire workshop facilitated by a Certified Scrum Trainer (CST) and actively participate during the class
After successfully completing the course, you will need to accept the License Agreement and complete your Scrum Alliance® profile (Note that there is currently not a test for the CSPO certification)
The course is for
The course is for everyone who is currently working, cooperating with Scrum team or planning to implement Scrum in their organization. It's an awesome opportunity for Product Owners to strengthen their experience, Product Managers to get new ideas or people involved in the Scrum implementation at your organization to enhance their knowhow about Scrum and Agile Product management.
Product Owners
Product Managers
Project Managers
Managers
Directors
Entrepreneurs
Analytics
Technical writers
Architects
Any team members in your organization
Anyone interested in Scrum and Agile product management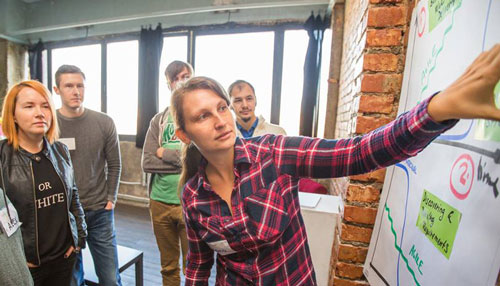 Agenda
The Certified Scrum Product Owner class is an interactive hands-on practical workshop contains a good balance of theory and practice. We go through the core of Agile and Scrum principles, looking at Scrum from the Product Owner point of view and introduce practical concepts of Agile Product Management. During the class we cover the following areas:
Agile Product Ownership
Concept of a Business Value
Product Vision
Refining the Product Backlog
Different Prioritization Techniques
Personas and Story Mapping
Concept of Technical Debt
Customer and Stakeholder Collaboration
Agile Mindset and Agile Manifesto
Scrum Basics
Scrum Events
Scrum team
ScrumMaster role
Product Owner role
Definition of Done​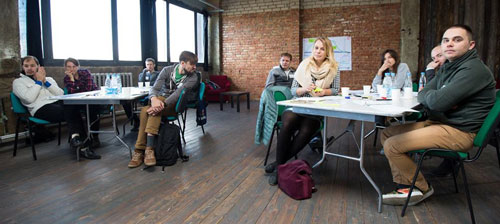 Materials
You will get your own workbook and after the course photos of flipcharts.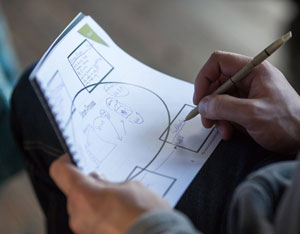 References

"Good course, I appreciate a lot of visual explanations, practical examples from real projects, discussions and simulations. I learned many practical hints which can be applied back at my work. Thank you! "
Tomas, Project Manager

"Thank you for wonderful workshop, I appreciated the practical exercises and examples. "
J.K., ScrumMaster

 "Excellent! The trainer has deep knowledge of Scrum and Agile."
J.T., Director

"Very nice workshop. I especially appreciated practical experiences of the trainer."
A. R., SW Developer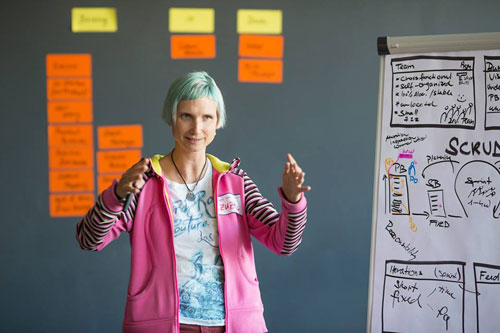 Registration - Agile, Lean, Scrum, Kanban courses
For more details or individual company training tailored to your situation please contact us.
Register for public courses and workshops.