LeSS & Learn training with Jurgen De Smet in Prague, 9-10 September 2021
For the firts time, Jurgen De Smet is bringing new advanced LeSS training to Prague.
Training: LeSS & Learn - Deepen knowledge & share experiences
Date: 9-10 September 2021
Early bird price: 1 067 EUR plus VAT (21%) valid until 30 days before the start of the training
Regular price: 1 200 EUR plus VAT (21%) otherwise
Place: Prague, Czech Republic
Language: English
Trainer: Jurgen De Smet
Description
You are in a LeSS adoption or gradually moving in that direction. You have had your CLP or CLE a while ago already. You are not discouraged yet and want to move on. Share your experience, deepen your knowledge, learn some new LeSS topics that are most relevant now. This event will give you that opportunity; an opportunity to deepen knowledge, explore the well known and less well known LeSS experiments.
This 2-day LeSS & Learn event is an in-depth journey connecting experiences of LeSS practitioners with sound theory and principles by highly skilled Certified LeSS Trainers. The event will be a collective mentoring session where we deepen LeSS knowledge and generate a lasting impact.
Exclusively for people who attended a Certified LeSS Practitioner and/or Certified LeSS for Executives training. The training is for those who want to continue their learning journey towards LeSS mastery. It is considered the proper way to extend your existing certification and shows a clear intention to grow expertise. People attending multiple of these events can genuinely be considered candidate LeSS experts.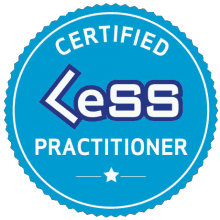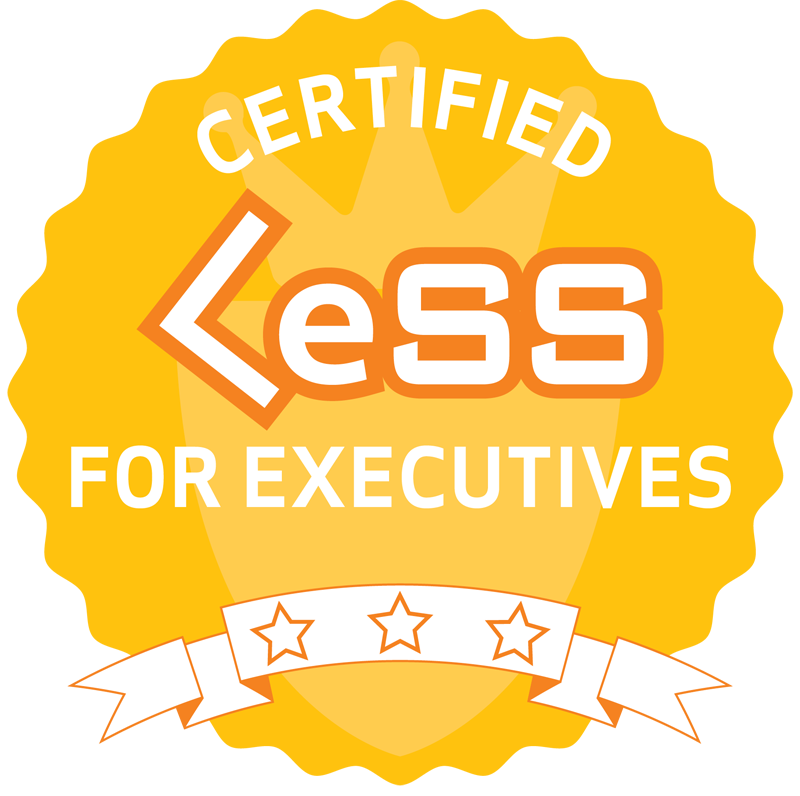 References and case studies
Want to learn more how companies introduced LeSS and grew their product development capabilities along the way? I have been part of several LeSS adoptions around the world: Agfa healthcare - EU, Sparefoot - US, BASE Company - BE/IND, Essent - BE, Barco Clickshare - EU/IND/TWN, Y Soft - CZ, Federal Pension Service - BE, Fluvius - BE…
Some published case studies:
Course Content
We will cover a mix of course topics with a high focus on sharing experiences and experiments. We share and discuss LeSS and LeSS-Huge adoption war stories, workshops, tips, and coaching techniques.
The agenda for this 2-day event will be created and adjusted by your initiative, using the ideas you bring with you regarding LeSS. It is considered good practice to come prepared by exploring your knowledge gaps using the LeSS online assessment. You will develop and capture ideas you have passion for and make plans that will move your ideas forward in your organization. Your input will be essential for the success of this event. As an attendee, we expect that you prepare questions you might want to bring in; talks you want to give; workshops you want to run and other stuff you want to do during the event.
Given the topics you bring forward - before and during the 2-day event - the Certified LeSS Trainer will act as a guide and mentor towards deeper knowledge and experience by doing and by teaching.
Common topics that are addressed during this event:
Deeper insight in LeSS principles, like Lean Thinking
Scrum Masters, how to educate them?
Organizing coaching
Coaching the Product Owner
Tips for running communities
Technical practices at scale, how they work and why they are important?
Understanding and dealing with politics
Pain and Fear in a LeSS transformation
What to expect when starting a second LeSS area?
Designing for perfection and working with perceived constraints

Performance management
Contracting with vendors/suppliers
Dependencies with external parts (internal/external)
Budgeting and forecasting

Reducing/Removing Queues over Managing Queues
Supporting people in their single-specialization to multi-specialization journey
LeSS Metrics
Examples of topics brought by participants:
My organization is still not moving forward towards LeSS, what steps should I take?
How can I convince…
The teams are not working according to the Definition of Done, what to do?
How to get real customers in the Sprint Review?
Can I visit a LeSS adoption?
I'd like to share what we did
Could you cover topic X again?
After course completion
All participants will have their Certified LeSS Practitioner and/or Certified LeSS for Executives certificates renewed and will extend their account on less.works for two years. Here they can find additional information about LeSS, share course information, and stay in contact with other participants of the event.
Certification
Certified LeSS Practitioner and/or Certified LeSS for Executives renewal for another 2 years.
About the Trainer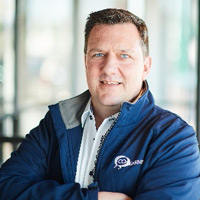 I help leaders of large organizations deliver on their commitments to high performance.
Before, during and after an Agile adoption like LeSS, SAFe, Scrum at Scale, DAD or any kind of Lean transformation, large organizations often find that they need to de-scale and simplify organizational structures and processes. I function as an Executive-level guide for companies approaching their second growth phase. Industry leaders in banking, insurance, telecommunications, healthcare, utilities, media and agriculture hire me to help remove obstacles in their path to innovation.
We address specific pain points in the system so upper-management can learn to enable emergent solutions. For example:
Horizontal complexity- consolidating functions across the enterprise
Vertical complexity - shedding obsolete roles, layers and reporting structures
Spatial complexity - preparing distributed teams for success
My engagements with clients achieve greater organizational alignment with fewer dependencies left to manage. Transparency with access to good data ensures empirically-sound decision making. As a result, the system becomes leaner, more customer-centric and ready with each successive change wave to build its greatest products yet.
Do you want to unlock strengths inside your organization's culture to navigate new markets and technologies so you come out ahead of competition? Commitment to high performance means removing whatever stands in the way. Reach out to me - I bring intense curiosity to learn about your context and circumstances.
For companies that endure, simplicity brings its own rewards.