Trainings are virtual
All trainings go according to the schedule just we move to virtual space. We are using Zoom meeting software. If you have any questions just send us an email.
What can you expect? Surprisingly it's not so different from the face to face trainings.
All participants are connected over the video, so you can see each other. We are using Zoom videoconference where if you switch to a gallery view, you can see all participants even closer then in the room.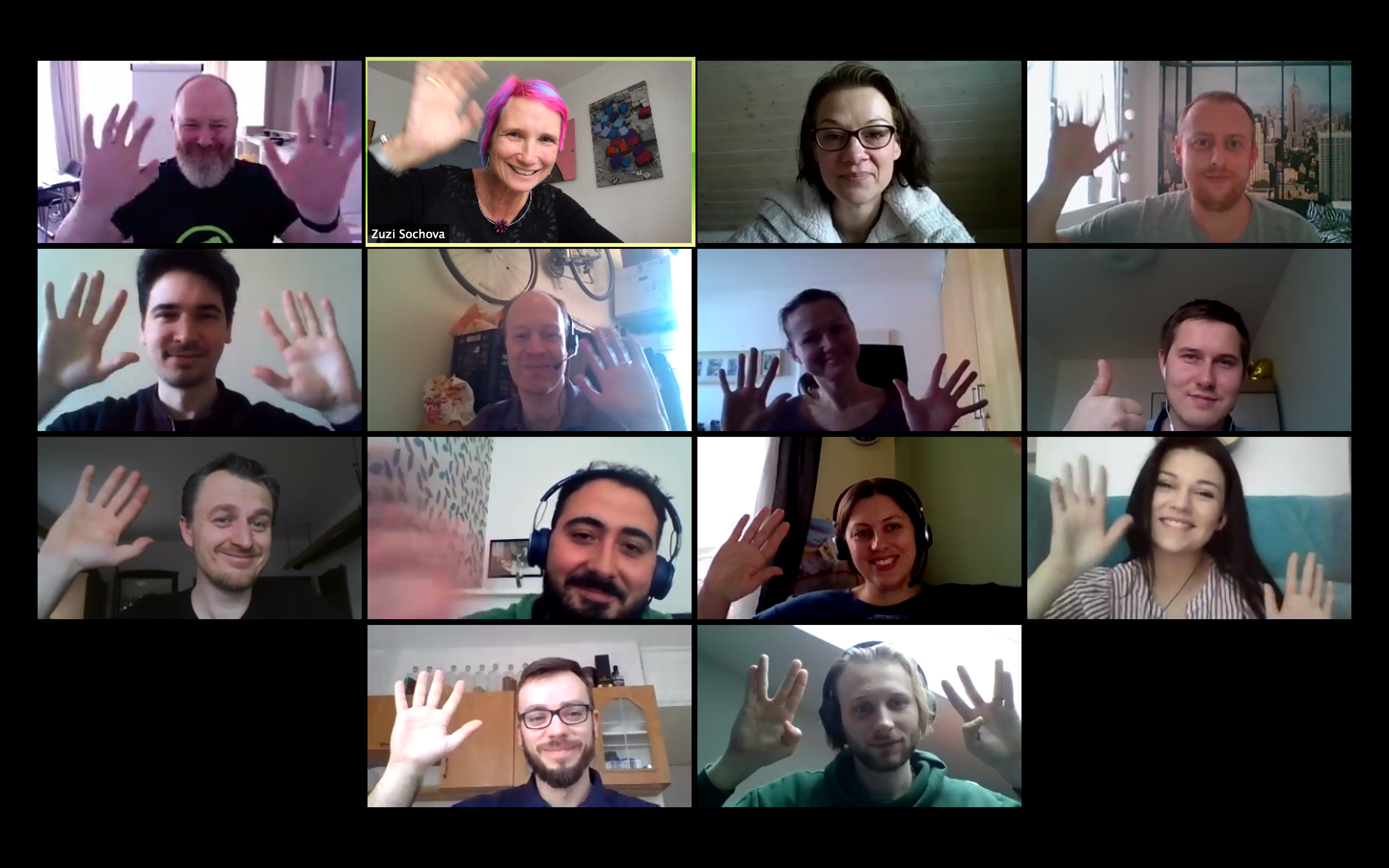 All our classes are highly interactive, we are using the Training from the Back of the Room, where participants collaborate in small teams on tasks, discuss the scenarios and solve use cases. Zoom has a great Breakout Rooms feature where you can send participants into the separate rooms where they can collaborate similarly to the way they work at the class around tables. The private time for them to talk in smaller teams without a trainer is critical. It gives them more flexibility and a relaxing atmosphere.
Instead of drawing on a flipchart, I'm using the Paper application on my iPad, so don't worry, you won't miss my drawings :)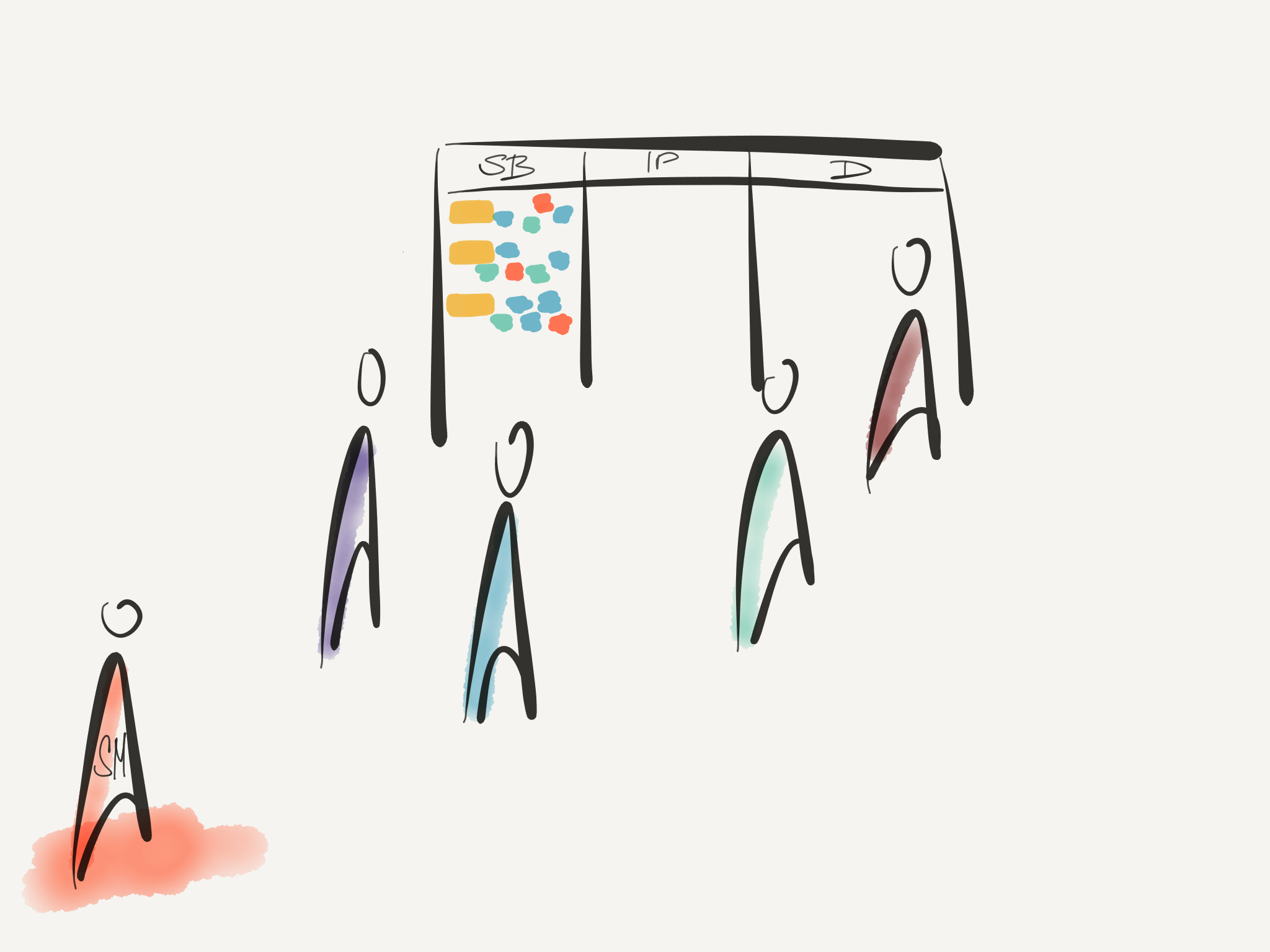 I'd never been a fan of online conferences. I was afraid it will be too much to be the whole day in front of the screen. However, I realized it's fun to do online trainings. I liked it and the participants were happy as well:
"The online content was delivered in such a quality, that as a participant you felt like you were there, face to face. Kudos."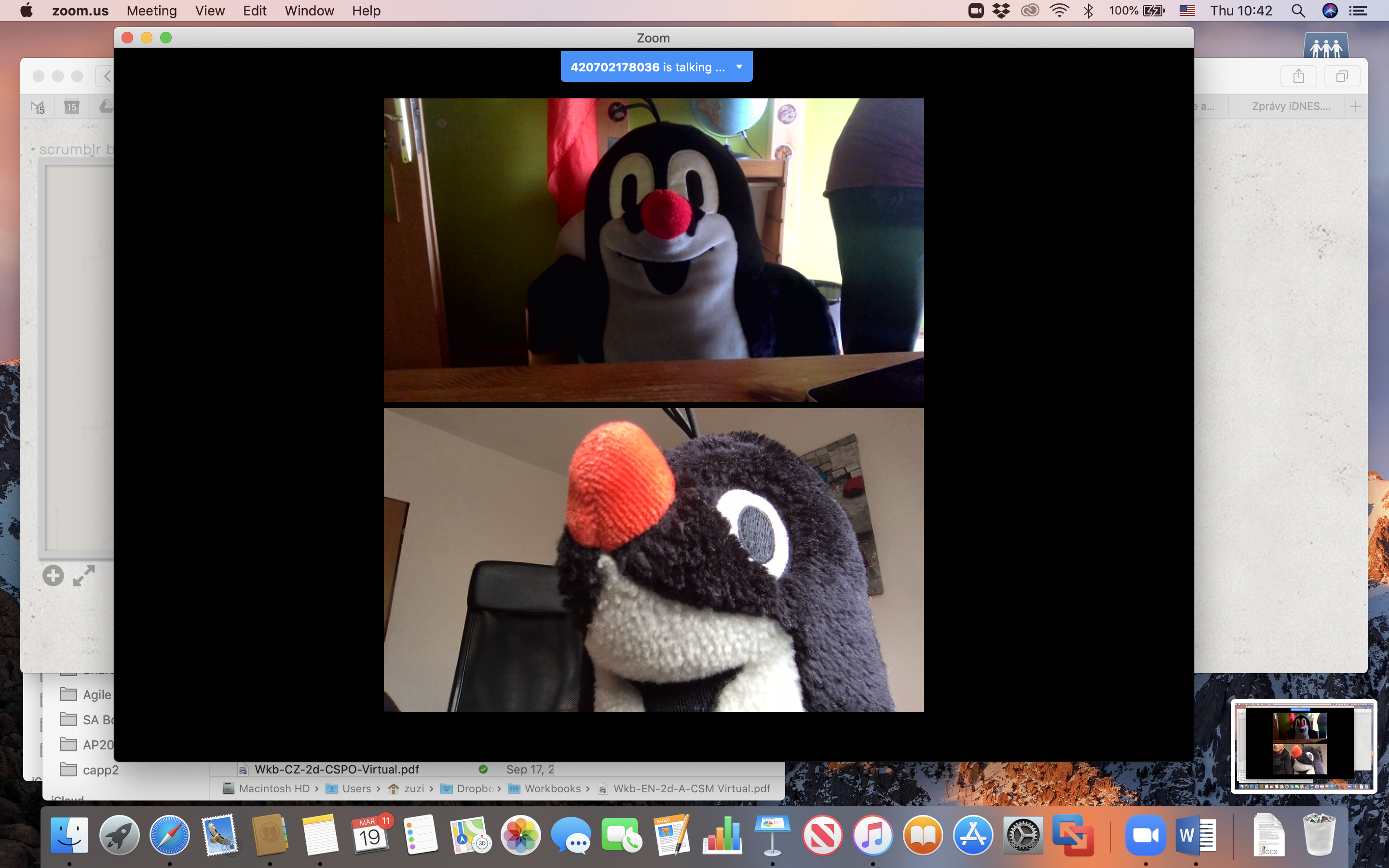 Agile is about experiments. Facilitating virtual CSM, CSPO, A-CSM, A-CSPO, CAL,... is indeed an experiment. Based on the feedback I can say that virtual trainings work very well. So when you start to be bored at home and feel you need some distraction, join some of our virtual classes. :)
Are you interested? Have a look at what one of the participants shared about the class: