Reference - Acision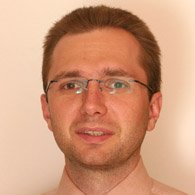 Zuzka helped us in transforming Acision R&D CZ from a traditionally waterfall/corporate driven R&D organisation into very efficient agile organisation. We hired Zuzka to help us with initial assessment and trial with one project/product. The cooperation was extended and together we transformed all the other product teams successfully.



I liked Zuzka for her ability to explain the agile principles, methodology, key aspects of important roles in SCRUM. She initiated a mindset change of key individuals in the R&D organisation and helped them to inject the same to their teams.

Zuzka is mastering the transformations towards Agile/SCRUM and is able to coach various levels and roles in the multinational organisation.

I would highly recommend Zuzka to anyone who wants to transform his organisation towards agile/lean and wants to do it in great and often informal atmosphere.

Zuzko, thank you a lot!
Radomír Antoš, VP Engineering, Acision