Workshop Agile Leadership and Self-organization - Andrea Provaglio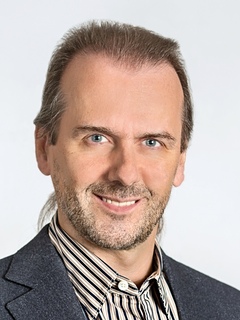 Date: June 19, 2015
Duration: 1 day
Price: 8400 CZK, excl. VAT
Place: Prague, Czech Republic
The role of leaders and managers has changed from the models we got used to in "traditional" project management, and so has the way development teams work to generate business value.
Self-organization is an elusive management concept (how can we organize something that is supposed to organize itself?) which has profound business and organizational implications.
It taps into the collective intelligence of the team, so that people can come up with better solutionsin a shorter time; it distributes control, to avoid decisional bottlenecks and let the project move faster; it relies on the socio-relational skills of the team, but it also relies on transparency, clearprocesses and shared goals to define the boundaries of delegation; and the greater autonomy promotes engagement and team learning.
Agile leaders who really understand these dynamics will take care of facilitating the value stream(represented by the development teams) by providing the necessary support and resources; they will provide guidance and a shared goal by sharing the "why"and the "what", with more trust and less control on "how" that goal should be achieved; and they will be able to create an ecosystem where the business advantage of effective self-organization can manifest.
Effective self-organization changes the leader/team dynamics and the teammate/teammate ones. To reap the full benefits of Agile and Lean you need to understand these subtle dynamics and be able to implement them effectively in your organization.
Outcomes
Increase the productivity of your teams by greater participation and simpler decision-making processes
Create a learning environment where knowledge is shared, and reduce the risk of operational bottlenecks
Promote alignment to the organization's business goals and get more focus on the most valuable activities
Leverage diversity (gender, nationality, background, personality, etc.) to create smarter and more efficient teams
Understand and manage the cultural blocks to self-organization, such as: blaming culture; fear of responsibility; fear of losing status; personal and unconscious agendas; guidance vs. command
Get involved in practical, guided exercises that you can later use in your own organization
Who This Is For
Team Leaders
Team Members
Scrum Masters
Agile Coaches
Project Managers
Product Managers
IT Executives
Main Topics
The business case for self-organization
Self-organization fundamentals: transparency and trust
Seeding a local culture: working agreements and visualization tools
Diversity as a success factor for smarter teams
Improving communication, participation and commitment
Promoting engagement through autonomy and mastery
How self-organization differs in co-located and distributed teams
Identity, Personal Responsibility and gratitude as catalyzers for self-organization
Moving out of a blaming culture and of personal agendas
A leader's systemic view of self-organizing teams
Feedback loops in self-organizing teams: Inspect and Adapt
Understanding the Value Stream
Managers as leaders, facilitators and enablers
Co-creating and aligning to shared goals
Positioning leaders at the proper guidance level
The mechanisms for safe and effective delegation
Turning conflict into learning opportunities
Basic Information
The duration of the workshop is one day. It will be at Prague on June 19, 2015 in English.