Agile Lean Europe network - ALE - at Madrid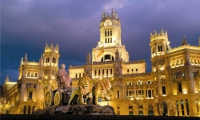 I'm going to represent Czech Agile community at the ALE network worls open café organized at XP 2011 conference in Madrid on May 2011, we are going to discuss ideas and plans for the ALE network.
The local disussions are going to be held during public events of Agilni Asociace, at workshop on April at Pilsen and open café on May at Prague. Join us in these discussions!
You can find more details here.