ICP-ACC - ICAgile Certified Professional in Agile Coaching - training in Prague on 8-9 June 2020
Date: 8-9 June 2020
Duration: 2 days
Early bird price: 23 000 CZK plus VAT (21%) valid until 30 days before the start of the training
Regular price: 28 000 CZK plus VAT (21%) otherwise
Place: Prague, Czech Republic
Language: English
Training is delivered by John Barratt & Rickard Jones, accredited ICAgile trainers.
Course description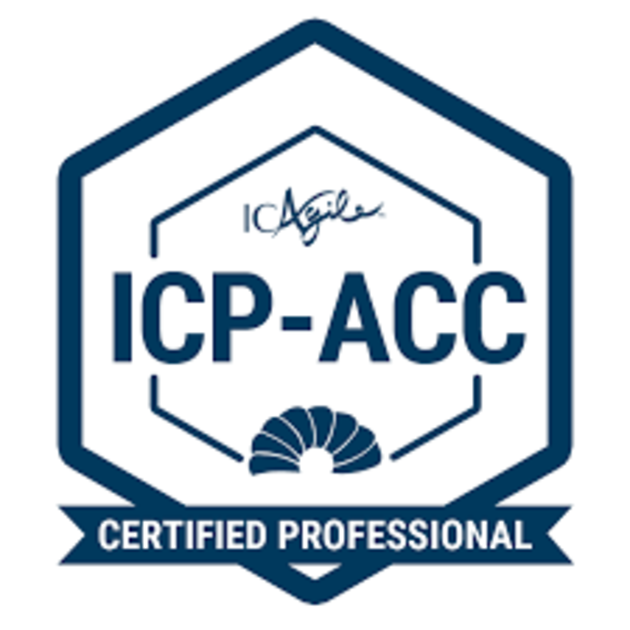 The ICAgile Professional Agile Coaching Certification (ACC) course provides a deep dive into the world of agile coaching focusing on 4 key areas of the role:
Professional Coaching - Learn the basics of Professional Coaching from ICF Certified Coaches. Competencies you will start to build include: Active Listening, Powerful Questions, Emotional Intelligence, Presence and Clean Feedback.
Mentoring - When someone you are working with runs out of ideas what do we do? Learn the core skills of a good mentor and how to support people through the difficult transition to a new way of working and avoid falling into consulting.
Serving the team - We will look at the basics of team coaching from ORSC trained trainers before moving on to looking at the importance of a solid team launch, coaching plan, impediment removal and conflict.
Facilitate Learning - Using Training from the BACK of the Room! techniques we will explore adult learning techniques culminating in creating a new learning experience you will be able to use.
Before you can be an effective Agile Coach you must first know yourself. We provide pre and post-work that focuses on this very thing. Using the Agile Coaching Growth Wheel to direct you as you grow throughout the course and the rest of your career.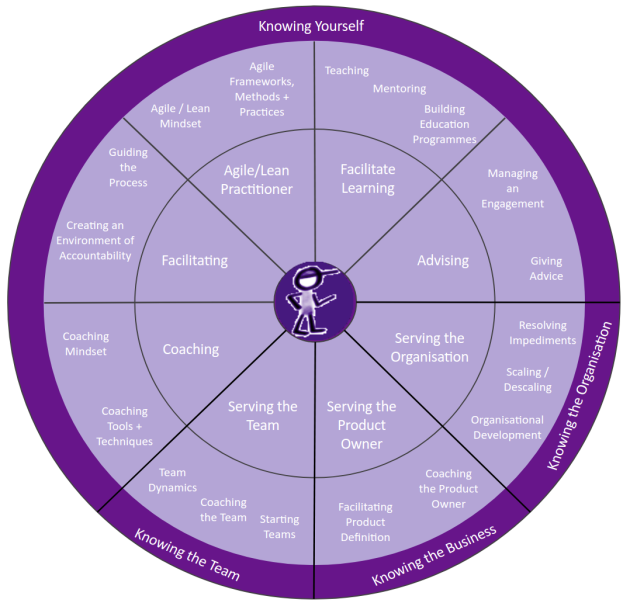 What makes us different:
Each class has a mix of trainers who are ICF certified, ORSC Trained, and Training from the BACK of the Room! trainer, no other provider comes close to this level of expertise.
In addition, all of our Trainers are Scrum Alliance Certified Agile Coaches which means they have been assessed by their peers as experts in agile coaching and can also provide mentoring for aspiring CTCs and CECs. We are the only Scrum Alliance Coaches running this course in the UK.
We co-train whenever possible, we believe when learning a new skill you need as much support as possible and diversity of experience and opinion is important.
We are the only ICAgile course in Europe to be approved by the ICF and provide 15 CCEUs including 10 in Coaching Competencies towards you ICF renewal.
We believe in professionalising the world of agile coaching and want to reach as many people as possible. We, therefore, keep our prices as low as possible whilst not compromising on the quality of the course.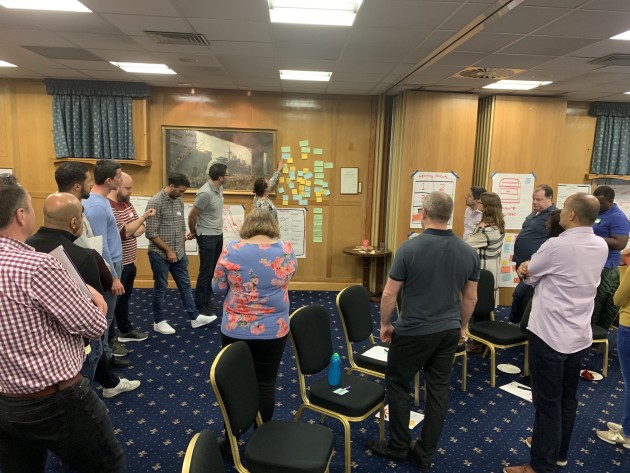 Course Format:
The course is a 2-day intensive face-to-face learning experience with pre-work and post-work done as a mix of individual and group work over video both lasting around 4 hrs. The Pre and Post work focuses on personal growth using the Agile Coaching Growth wheel to guide your journey. The 2-day course focuses on equipping you with new tools, techniques and skills to be the best agile coach you can be.
Please note: You will only receive the ICAgile Professional Agile Coaching Certification (ACC) when both the pre-work (4hrs), 2-day course and post-work (4hrs) has been completed.
After Completion:
On successful completion of the course, you will receive the ICAgile Professional Agile Coaching Certification (ACC).
The certification will not expire and is a valuable industry known certificate.
This course is worth 16 Section C - SEU's towards Scrum Alliance renewal requirements plus 4 Section B SEU's for the pre and post work completed with one of our CTC coaches.
The Course is worth 15 CCEUs including 10 in Coaching Competencies towards you ICF renewal (The Only ICAgile Course in Europe).
Meet the Trainers: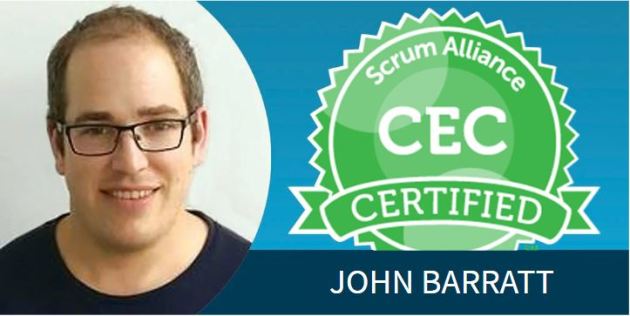 John loves seeing individuals, teams and organisations become the best they can be. He does this using a mixture of coaching approaches embedded with the agile mindset. John spends most of his time supporting Organisation to descale and self-organise relying heavily on his Systemic Coaching approach along with training the fundamentals of agility.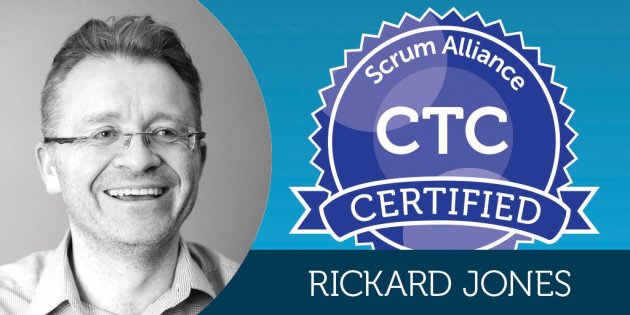 Rickard Jones has Enterprise experience in scaling Agile framework models at Team, Program and Portfolio level. Supported the world's largest scaled Agile Transformation for covering over 120,000 employees. Directly supported a Centre of Excellence for over 200 developers.
International conference speaker, co-author of the AgileHR Manifesto. Meet-up founder for Scrum Event and an experienced Trainer. Having trained client staff from Agile Fundamentals to Technical Excellence in XP to Agile Leadership courses. He is an officially accredited trainer in Management 3.0.
What people have said about our course:
Kate Reynolds - "What a week! Started off fantastically with ICAgile Agile Coaching Course with John Barratt and Helen Meek. Great course, lots of techniques and practice with some like-minded people - really would recommend."
Luke Gent - "I recently attended a fantastic 2 day IC Agile course run by Agile Affinity and could not recommend it enough. In a market which seems to have so many views on Agile, mindsets and coaching, I found the course has given me a great foundation from which to start my coaching journey".
Babajide Roluga - "This is a fantastic course that teaches you how to be an agile coach. John was knowledgable and engaging throughout"