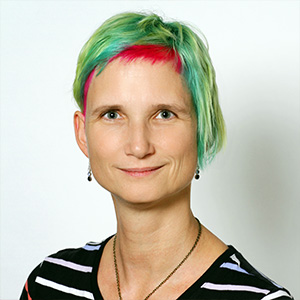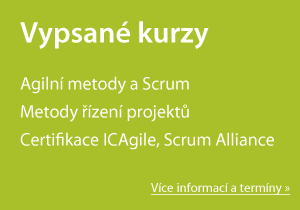 Konference Agile Prague 2022 je zpět a letos se koná již její desátý ročník.
Konkrétně konference proběhne ve dnech 19.-20. 9. 2022 a jedná se o plně prezenční akci.
Veškeré informace včetně registraci najdete na stránkách konference agileprague.com.
celý článek
Na září 2022 jsme připravili trojici školení, konkrétně CSM, CSPO a CAL1 (CAL-E+O), které poběží v angličtině a online (Zoom). Konkrétní datumy jsou:
CSM Certified ScrumMaster - 6.-7. 9. 2022
CSPO Certified Scrum Product Owner - 8.-9. 9. 2022
CAL1 (CAL-E+O) Certified Agile Leadership I - 22.-23.9.2022
Na školení se můžete přihlásit zde a v případě libovolných dotazů se určitě ozvěte.
celý článek
Jak začít s Agilem / Scrumem?
Přečtěte si Agilní manifest - http://agilemanifesto.org - a zamyslete se nad tím, jak se dá v současnosti aplikovat na vaši firmu.
Agile je změna kultury a mindsetu, a jako každá změna, i přechod na Agilní metody Vás bude stát energii. Aby to mohlo být úspěšné, uvědomte si, proč se chcete změnit.
Pročtěte si můj blog http://soch.cz/blog a http://agile-scrum.com nebo si poslechněte můj podcast #AgileWay (EN) nebo Jsme Agilni (CZ).
Zkuste to co nejdříve.
Agile ani Scrum není dogma, ale je to spousta prace, změna kultury, přístupu a mindsetu. Nevzdávejte jednotlivé praktiky po prvním neúspěchu.
Pořád je co se učit. Vyberte si něco z následujících linků, a nebo se podívejte se na další kurzy.
Doporučené knihy
Základy
Top 5 knih / podcastů
Knihy (nejen) pro ScrumMastery
Knihy (nejen) pro Product Ownery
Podívejte se jak má vypadat dobrý Product Backlog:
Knihy (nejen) pro Managery
Knihy (nejen) pro Testery
Ostatní doporučení na přečtení
Videa
Blogy
Další vzdělávání
Ráda se učím od těch nejlepších. Podívejte se na moje doporučení:
Case-studies
Jak fungují plně Agilní organizace
Další Scrum a Agile case-studies
Agile @ SAP / ERP
Agile @ Hardware
Ještě pořád chete nějaké odkazy?
Zkuste vyčerpávající seznam na stránkách Agile Pain Relief.
Scrum a nástroje
Nástroje:
Sprint level:
Nezapomeňte oslavit to, co se týmu povedlo.
Disclaimer: We are a participant in the Amazon Services LLC Associates Program, an affiliate advertising program designed to provide a means for us to earn fees by linking to Amazon.com and affiliated sites.