Competitive Advantage via Lean-Agile Procurement
Duration: 2 days
Early bird price: 17 000 CZK plus VAT (21%) valid until 30 days before the start of the training
Regular price: 19 000 CZK plus VAT (21%) otherwise
Place: Prague, Czech Republic
Language: English
Certification: Certification Workshop LAP1
Training is delivered by Mirko Kleiner.
Register & Pay online for class in Prague on 1-2 April 2019
STAYING COMPETITIVE WAS NEVER AS DIFFICULT AS TODAY.
You need to change how you source services & products for keeping up.
AFTER THIS WORKSHOP, YOU WILL...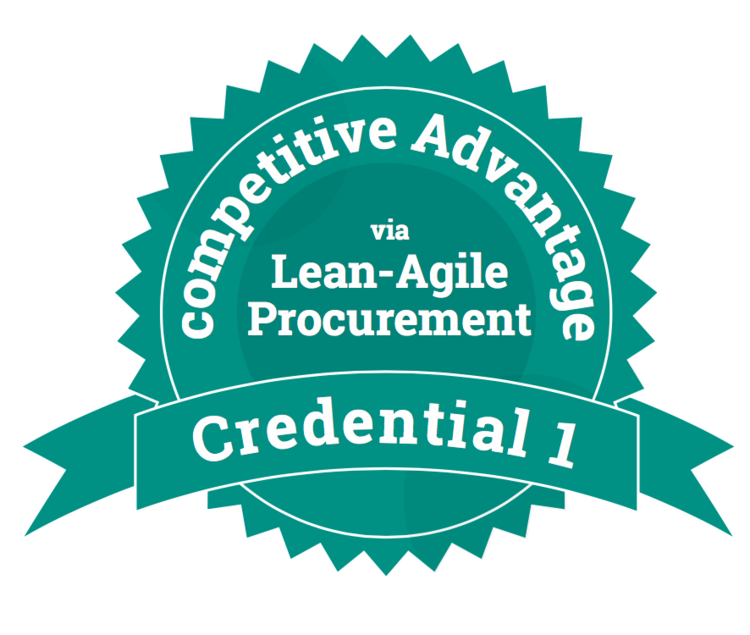 leverage hands-on agile techniques for a more effective procurement
turn your organisation more competitive through increased time-to-market with similar and better quality
be a Certified Lean-Agile Procurement (LAP) specialist (Credential 1), with a one-year membership in the LAP community
Heart of the workshop: The lean Procurement Canvas
WHAT YOU WILL TAKE AWAY FROM THIS WORKSHOP
PART 1: UNDERSTAND HOW DIGITALIZATION HAS CHANGED PROCUREMENT FOREVER
WHAT TODAY'S PURCHASERS AND PROVIDERS HAVE TO IMPROVE
Together, we discuss current developments in the market and your own organization's partner ecosystem to assess advantages and disadvantages of common procurement.
WHICH IMPROVED SOLUTIONS DOES THE TECH LANDSCAPE OFFER TODAY?
Take a tour of modern procurement's status quo & see the industry trends driving the need for a new approach in sourcing services & products.
PART 2: APPLY THE LEAN PROCUREMENT CANVAS
HOW DIFFERENT DEPARTMENTS MAKE USE OF AGILE PRINCIPLES FOR BETTER PROCUREMENT
Learn how Agile made Tesla, Google, ING-DIBA and many others more successful and learn how procurement- & sales strategies can profit from that.
HOW AGILE PRINCIPLES HELP YOU PROCURE & SELL THE RIGHT THINGS
Learn how the LAP Approach enables you to focus on the important services and products to procure/sell to improve time-to-market significantly with similar or better quality than today.
USE THE LEAN PROCUREMENT CANVAS FOR YOUR OWN BUSINESS
Together, we fill in the LAP Canvas with the help of a real-world scenario. Then, you can apply it for your own cases.
PREREQUISITES
Basic knowledge in procurement, sales and agile are an advantage. The workshop is designed for an interdisciplinary audience of decision-makers, purchasers, sales, strategic buyers, management, innovation, business, delivery, and more.
Registration - Agile, Lean, Scrum, Kanban courses
For more details or individual company training tailored to your situation please contact us.
Register for public courses and workshops.